of the classiest of all pizza wines
Pizza and wine, has there ever been a better combination? No, no there hasn't. Indulge in the luscious flavors and aromas of our house reserve wines. Savor the flavors of our Pepperoni Pinot, our Mighty Meaty Merlot, and our signature spirit, The Sauvignon Sweep.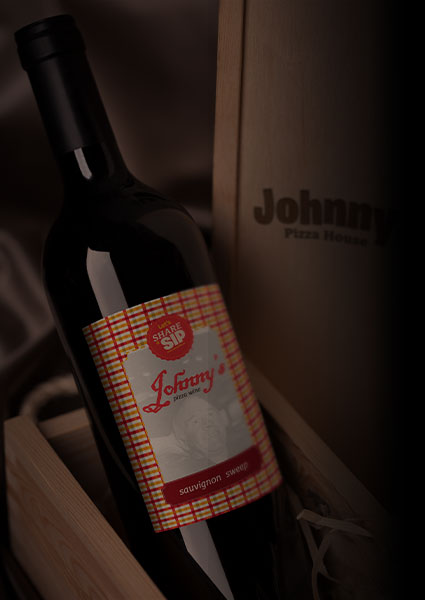 The Most Perfect Gift for Anyone
Have a grandma? She'd love it. Have an Aunt that doesn't like you? Now she'll love you forever. Does your boss have bad breath? Boom. Problem solved. With Johnny's Pizza Wines we just make everything and everyone just a little bit more awesome. Just look at that fancy box!